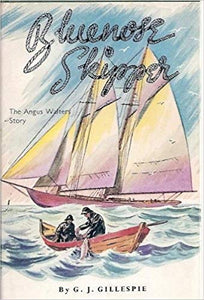 Bluenose Skipper by G.J Gillespie
"A landlubber now, Captain Angus reviews the past with more than a hint of nostalgia in his voice. The day of the fishing schooner is about gone--only a handful of them are left in Nova Scotia waters--and old sailing captains have no place any longer except that their yarns make just about the best reading there is".
This is the story of Angus Walters and the Bluenose and is available only in softcover.